Being an IBSA Goalball referee at any level requires specialist skills and knowledge built up over time. They are crucial to the smooth-running of competitions and the growth of the sport.
Referees are regularly assessed to ensure they know the current rules of the game and how to apply them in different circumstances.
Training and development
Training referees is an important part of making sure that goalball continues to grow in size and popularity.
IBSA Goalball runs referee clinics in different countries on a rolling basis every year. These are a chance for referees and those leading them to explain and discuss any rule changes and ask questions about how they are applied. Groups of referees can also request for a clinic to take place near them.
The clinics and other training are led by experienced officials.
2022-2024 Senior Course Conductors
Aurora Zanolin – Italy
Bülent Kimyon – Turkey
Carla De Mata – Brazil
Dina Murdie – Great Britain

Course Conductors

Alexander Knecht – Germany 

Claude Dagenais – Canada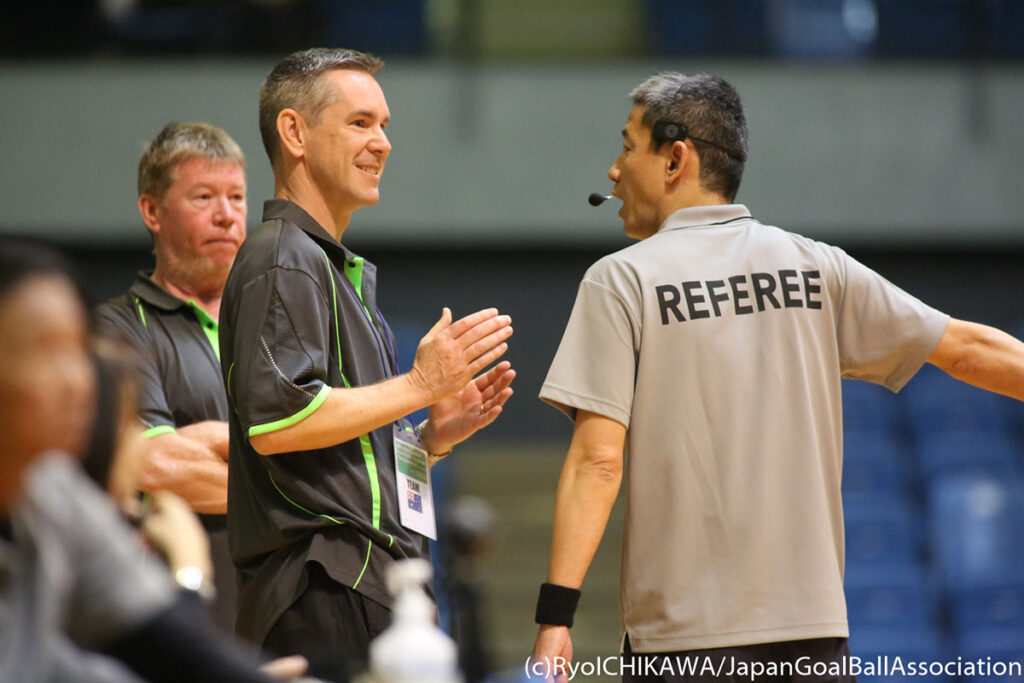 Referees' Advisory Group
The Referees Advisory Group collect feedback from the wider referee community for the IBSA Goalball Sport Committee.
The members of the current Referee Advisory Group are the following:
Bülent Kimyon – Turkiye
Esamatti Käkelä – Finland
Janice Dawson – Canada
Reza Dehghan – Iran
Raquel Aguado – Spain