Goalball was invented in 1946 by Austrian Hanz Lorenzen and German Sepp Reindle, in an effort to help in the rehabilitation of blinded war veterans.
During the 1950s and 1960s the game evolved into a more competitive sport as players became more skilled in attacking and defending, finding new ways to push the boundaries.
Goalball got its Paralympic breakthrough during Heidelberg 1972 where it featured as a demonstration sport.
It proved to be an attractive addition to the programme and it went on to make its official debut at the Toronto 1976 Paralympic Games.
Initially only men's teams played with Austria winning the very first Paralympic title after a 4-2 win over West Germany. Denmark took bronze.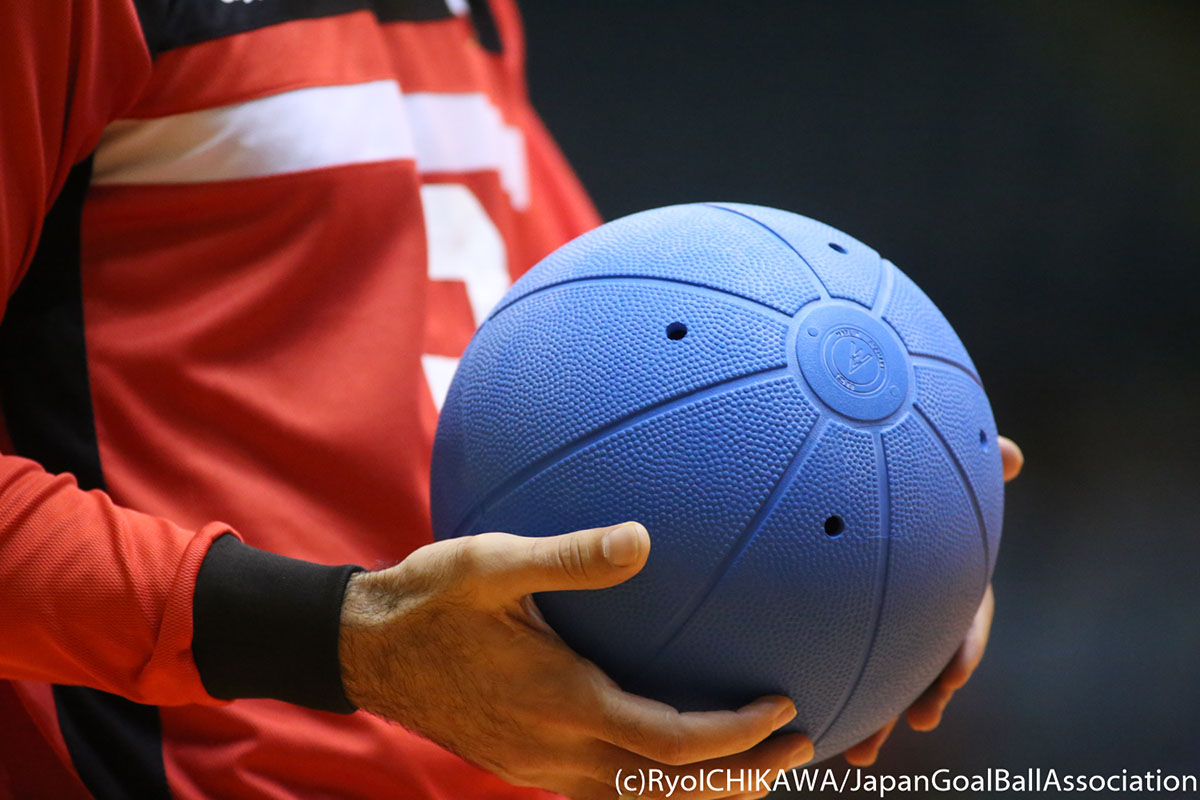 Transforming into a high performance sport
In 1978 the first World Championships were held in Voecklamarkt, Austria – a fitting location to recognise one of the founders of the sport.
Once again it was only the men who contested the title with West Germany, Austria and Denmark making the podium.
However by the next edition in 1982 in Indianapolis, USA, the women got their shot on gold. The USA claimed the crown.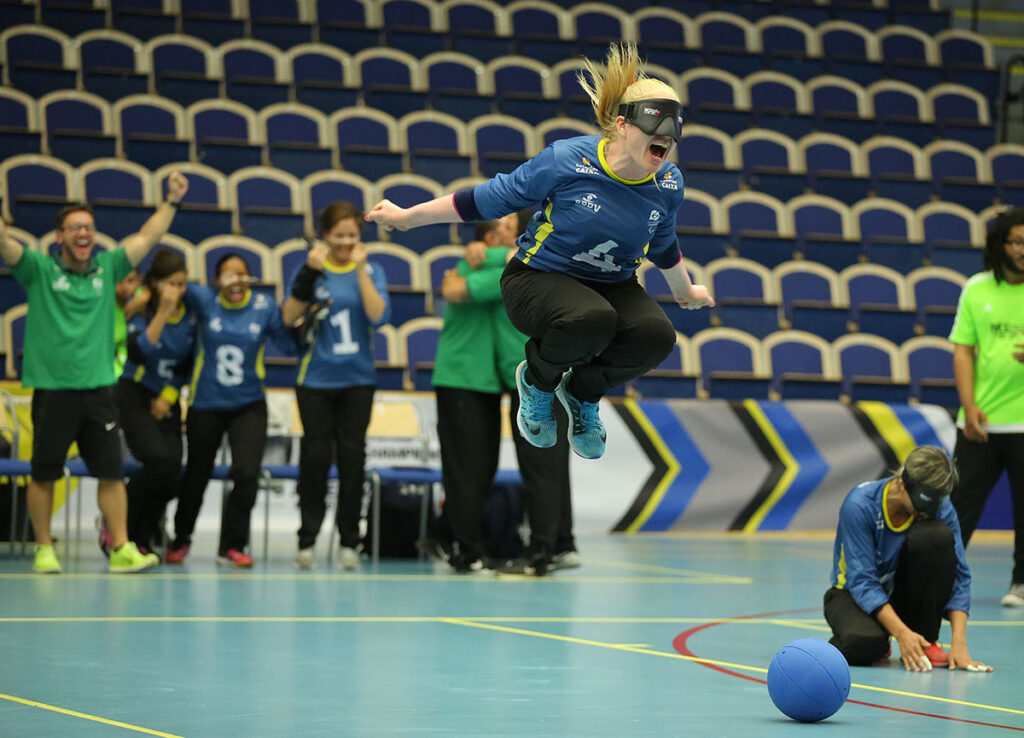 After a decade of progress, goalball was now ready to expand its influence around the globe.
Greve, Denmark, staged the first ever European Championships in 1983. This time both genders got to make history at the same time with Austria and Denmark winning the respective men's and women's competitions.
In 1984 in New York the transformation of goalball into a truly worldwide, inclusive sport was complete when a women's medal event was added to the Paralympics. The USA won gold on home soil after a North American clash with rivals Canada. Denmark picked up third place.
It was also during the 1980s that the International Blind Sports Federation (IBSA) was founded. IBSA took over the governance of goalball after its establishment in 1981.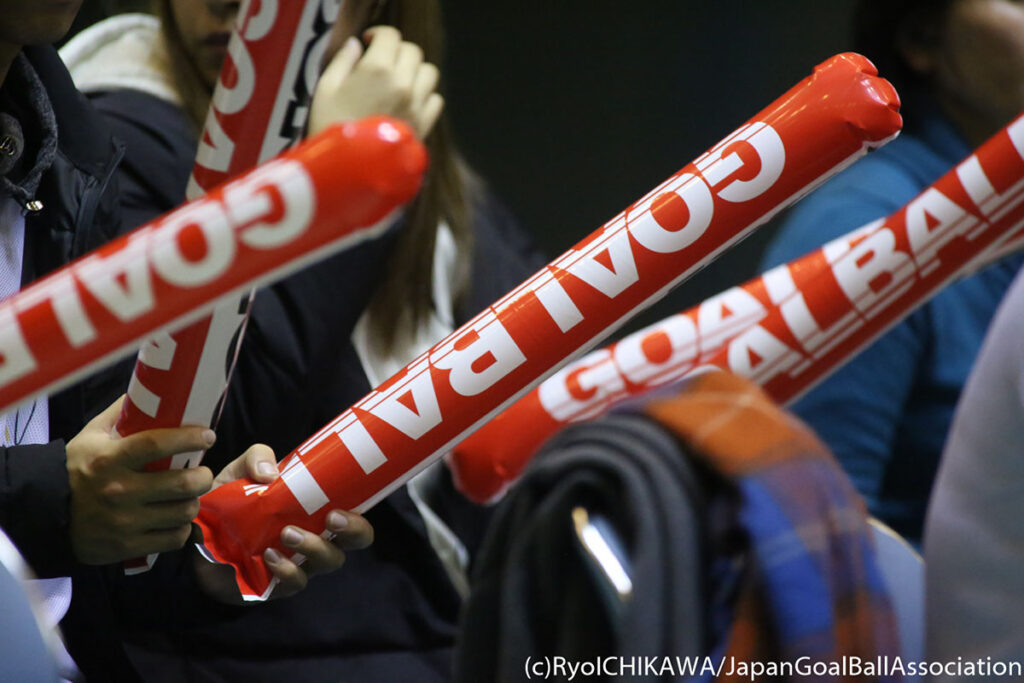 Following on from the first world and European Championships, like many other team sports it took some time for goalball to expand into other regions.
The Americas were the next to develop, hosting the inaugural IBSA Goalball Americas Championships in Sao Paulo, Brazil, in 2005. Canada and the USA topped the respective men's and women's standings.
Guangzhou, China, followed in 2010 with the first Asia-Pacific Championships. Hosts China reached double delight with both men's and women's golds.
The first African Championships were held in Algiers, Algeria, in 2016. Once again it was the host country which secured the title in both competitions.
Young, aspiring national team players also have the chance to compete at the IBSA Goalball Youth World Championships every two years. The first edition was held in Colorado Springs, USA, in 2005 where the hosts won both the boy's and girl's titles.
The youth Worlds are a great way for countries to show-off their future talent with many players going on to make senior squads.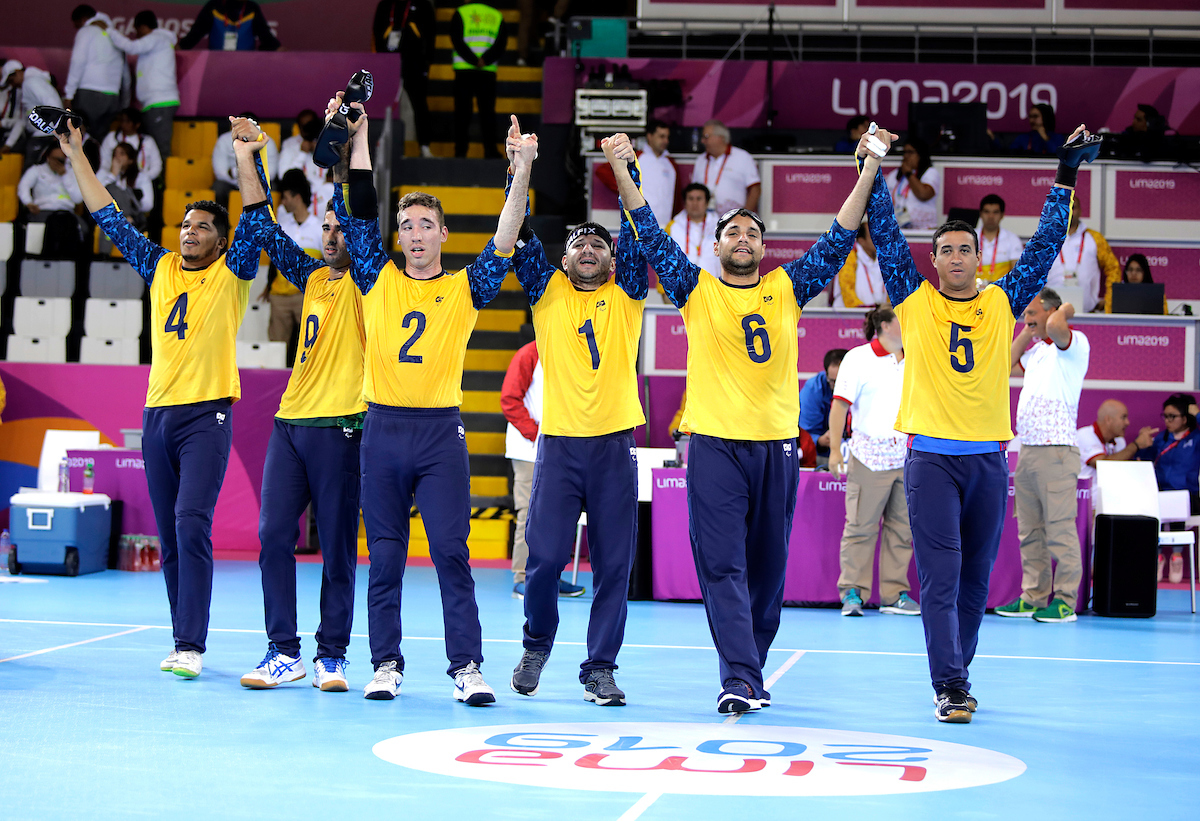 Most decorated countries at IBSA Goalball World Championships
---
No.
COUNTRY
GOLD
SILVER
BRONZE
TOTAL
1.
Lithuania (LTU)
2
1
1
4
2.
Germany (GER)
2
1
0
3
3.
Brazil (BRA)
2
0
0
2
4.
Finland (FIN)
1
1
0
2
5.
Sweden (SWE)
1
0
2
3
6.
Slovenia (SLO)
United States (USA)
1
0
2
3
8.
Yugoslavia (YUG)
1
0
1
2
9.
Italy (ITA)
0
2
0
2
10.
Austria (AUT)
China (CHN)
Israel (ISR)
Netherlands (NED)
Spain (ESP)
0
1
0
1
15.
Egypt (EGY)
0
0
2
2
16.
Belgium (BEL)
Denmark (DEN)
Iran (IRI)
0
0
1
1
No.
COUNTRY
GOLD
SILVER
BRONZE
TOTAL
1.
United States (USA)
4
2
2
8
2.
Finland (FIN)
2
0
1
3
3.
Denmark (DEN)
1
2
0
3
4.
Canada (CAN)
1
1
1
3
5.
China (CHN)
Russia (RUS)
1
1
0
2
7.
Sweden (SWE)
0
1
2
3
8.
Turkey (TUR)
0
1
1
2
9.
Germany (GER)
0
1
0
1
10.
Netherlands (NED)
0
0
2
2
11.
Brazil (BRA)
0
0
1
1
Most decorated countries at Paralympic Games
---
No.
COUNTRY
GOLD
SILVER
BRONZE
TOTAL
1.
United States (USA)
3
5
4
12
2.
Finland (FIN)
3
2
0
5
3.
Denmark (DEN)
3
1
4
8
4.
Canada (CAN)
2
2
2
6
5.
Germany (GER)
2
1
0
3
6.
China (CHN)
1
3
0
4
7.
Lithuania (LTU)
1
2
0
3
8.
Japan (JPN)
Turkey (TUR)
Yugoslavia (YUG)
1
1
1
0
0
0
1
0
0
2
2
2
11.
Austria (AUT)
Italy (ITA)
1
1
0
0
0
0
1
1
13.
Sweden (SWE)
0
1
3
4
14.
Egypt (EGY)
0
1
2
3
15.
Brazil (BRA)
0
1
1
2
16.
Spain (ESP)
0
0
1
1
17.
Netherlands (NED)
0
0
1
1
| Game | GOLD | SILVER | BRONZE |
| --- | --- | --- | --- |
| 1976 Toronto | Austria | West Germany | Denmark |
| 1980 Arnhem | West Germany | United States | Netherlands |
| 1984 New York City | United States | Egypt | Yugoslavia |
| 1988 Seoul | Yugoslavia | United States | Egypt |
| 1992 Barcelona | Italy | Finland | Egypt |
| 1996 Atlanta | Finland | Canada | Spain |
| 2000 Sydney | Denmark | Lithuania | Sweden |
| 2004 Athens | Denmark | Sweden | United States |
| 2008 Beijing | China | Lithuania | Sweden |
| 2012 London | Finland | Brazil | Turkey |
| 2016 Rio de Janeiro | Lithuania | United States | Brazil |
| 2020 Tokyo | Brazil | China | Lithuania |
| Game | GOLD | SILVER | BRONZE |
| --- | --- | --- | --- |
| 1984 New York City | United States | Canada | Denmark |
| 1988 Seoul | Denmark | United States | Canada |
| 1992 Barcelona | Finland | Denmark | Canada |
| 1996 Atlanta | Germany | Finland | United States |
| 2000 Sydney | Canada | Spain | Sweden |
| 2004 Athens | Canada | United States | Japan |
| 2008 Beijing | United States | China | Denmark |
| 2012 London | Japan | China | Sweden |
| 2016 Rio de Janeiro | Turkey | China | United States |
| 2020 Tokyo | Turkey | United States | Japan |